What to Knit When Knitting for Baby
Knitting For Baby, A Real Love Of Any Knitter
It is impossible to knit without thinking about making something for babies.. They seem to be the number one target of any knitter, experienced or new. And could it be any other way, they are so cute and so precious. They represent who you are and the future of where you are going. Why wouldn't you want to expend your crafting energy knitting some little something for them.

But wait, what will I knit? There is no end to what you can knit for a new little one. There are so many patterns to knit that you could actually spend several hours just picking that perfect project. And you can find patterns all over the web, hmmmm, another few hours spent.

But to name a few, there are blankets, layettes, dresses, hoodies, and jackets. There are booties, mittens, socks, washcloths and baby bath blankets. You can even knit adorable onsies.


Photo Credit - Aviatrix baby hat by fihz on photobucket
Designer Knit Blanket Patterns for Your Little One
Kindle Edition
These blankets are very beautiful, and although the patterns are simple, the designs and finished product look very advanced and gorgeous. But these patterns will work for the inexperienced knitter. Don't be afraid.

You will love making these fun and gorgeous blanket patterns. And whomever you are making this for will be very pleased too.

Free Knit Pattern for Baby, Layette Pattern
Free Baby Knitting Pattern from FaveCrafts
A perfect solution when trying to figure what to knit for baby. This layette includes a matching set of delicate jacket and bonnet. The bonnet and jacket are tied with sweet satin ribbon.

When you go to the favecraft site to get this pattern. You'll find a pattern for precious booties and even a free knitting patterns e-book you can download.
You Can Find Some Great Patterns to Make on eBay too!
Here Are Some Ideas for A Little One Knit Project
Great How to's to Get You Going
Is There Anything More Precious?
Enjoy Making Precious Projects For Your Little One
Here Are Some Things You'll Like For your Knit Essentials
You Must Have Supplies in Order to Knit
Gorgeous Pattern For a Bonnet for a Little One, FREE
Feathers and Fan Baby Bonnet
This very simple and quite elegant Bonnet Pattern is from Mary (Cinders47) Enjoy Knitting this great pattern

Main body of bonnet: Brim

C.O. 62sts. K 2 rows garter stitch.

Feather and Fan pattern:

Row 1: knit

Row 2: purl

Row 3: K3 [garter st. border]K1, *K2tog 3 times, [K1, YO] 6 times, Repeat from * until last 4 sts K1, K3 [garter st border]

Row 4: knit.

Repeat the four pattern rows 8 times more.

Crown:

Row1: K1, *K8 K2tog, repeat from * to last st K1,

Row 2 and every even row: knit.

Row 3:K1, *K7 K2tog, repeat from * to last st K1.

Continue thus until you are K2tog across the row. [8 sts]

Break yarn and thread through sts and pull up.

Sew crown seam.

Neck band: Pick up and knit 43 sts around bottom of bonnet – 21 sts either side and 1 st in centre back seam.

K3 rows.

Eyelet row: K1 *YO K2tog, repeat from * to end of row.

K3 rows and cast off loosely.
Cuddle Sac Papoose Pattern
Kindle Edition
You just can't lose with this great knitting pattern, A Baby Papoose is very comforting to the baby and so beautiful for the baby and mama. The knitter will be proud of this great looking and practical pattern


You Can Knit For Anyone's Little One, It doesn't Have to Be Your Own
It is Rewarding No matter Who You Knit For
You can knit for your own baby, either one you are about to have or one you just had. You can knit for someone else's baby, again coming or already here. You can knit for baby a gift for the shower or for the homecoming. You can knit for baby of a stranger or a friend, a family member or the family of a friend. You see my point. There is no excuse for not knitting for baby, anybody's baby!

If you are new to knitting, you might want to start with a simple item. I would recommend a washcloth, or bath blanket or a crib blanket. They are straight and no curves or twists. You would knit them on straight single point needles and you can start out with a simple pattern, while you get your feet wet with knitting for baby.

Photo Credit – Baby Set by tenaj1969 on photobucket
Put this Knitting For Baby Page Somewhere Safe
You'll want to find these knitting patterns again
Cute Baby Boy Knitted Outfit
Knitting for Baby Only Requires Desire and a Pattern
Your Imagination is Your Only Limit
If you are an experienced knitter, you could go wild with texture, cables, yarn overs, knit 2together etc. The sky is the limit. But the really great thing about knitting for baby is that there is no end to the amount of colors and textures to choose from. You have soft fuzzy and interesting tweeds, and super soft cottons. Let your heart be the judge.

One word of caution, I would avoid real animal yarns, such as rabbit, goat, sheep's wool etc. They are more harsh and you have no idea if the baby will be sensitive or even allergic to it. So stick with the processed yarns. They are so gorgeous you are not missing out on anything.

Another great reason for knitting for baby is that the project can be completed so quickly. You could even make something, not like it and turn around and knit another one, with plenty of time to spare.

So I hope I have convinced you that knitting for baby is one of the most wonderful crafting quests that you can undertake. And I hope you have great fun with your projects.


Photo Credit – Baby Blanket by Purplegem_2006 on photobucket
Here are more Baby Knitting Pages
More Free Knitting Patterns
Easy Baby Knit Patterns
Easy Baby knit patterns can be intimidating to some people, especially if you are new to knitting. They may seem too delicate or you may feel you are all …
Easy Knitting Patterns Make You Want to Knit
Please don't allow anyone or anything to stop you from knitting for your baby or anyone else's. Knitting for babies or big people can be daunting if you are …
Free Newborn Knitting Patterns
Are you looking for some great, free or inexpensive knitting patterns for newborns? Then you'll love the selection of patterns showcased here! You'll find l…
Free Cute Huggable Bear Knitting Pattern
This adorable Harry Bear will be loved by children everywhere. The pattern is free. CLICK HERE to access it. Along with this free huggable bear knitting pat…
Free-Easy-Baby-Knit-Patterns
Looking for some easy baby knitting patterns? Look no further! You'll find a huge selection here of free baby knit patterns, as well as some baby knitting pa…
Free Baby Bootie Knitting Patterns
Ihave always loved knitting baby knitting patterns ever since I learned to knit, decades ago. And there is something very special about baby booties. They ca…
Easy Baby Knitting Patterns
You never know where life will take you. There is always something cropping up to distract you from the really important things like Knitting.If you are a se…
Free Cute Knitting Patterns
Beautiful cute free knitting patterns which are not just easy to knit, but after making these huggable, gorgeous modern cute baby knits, you will soon be in …
Another Great Resource for Free Knitting Patterns
You'll find to knit for sure
Facebook Fan box widget may not always appear in the Workshop. Please preview or publish your lens to see the widget.
Knitting for Baby or Adult, It Really Doesn't matter,
Just Knit!! Share Your Love of Knitting
Hey You Could Follow nightbear (That's me!) on Twitter
A Bit More About Nightbear, AKA, Susan
Glad to meet you!
Hello, My name is Susan. I am a registered nurse for 40+ years, currently working in radiology medicine.I am also a baby boomer and proud of it. I am an avid animal lover! All animals, but especially dogs. I also love to knit,crochet, scrapbook, cross stitch, read and watch movies.

When I decided to make money online, I discovered Squidoo. I've never looked back. I am a Giant Squid and in February 2011 I became a Squid Angel, which is no longer an offered role here at Squidoo, but it was fun while it lasted.

I love the challenge of online affiliate marketing, blogging and meeting new people. I am glad you came by to meet me.


You Can Learn all About Me here.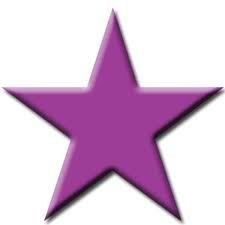 I have also been blessed with the honor of the purple stars Award. Have a look at my purple star lenses.
Girls Bedroom Ideas
Care Of A Paralyzed Dog
My Puppy Mill Puppy, Abigail
The Love For Animals
Lost Love Found
Is Chivalry Dead? Should A Man Open A Ladies' Door?
Quick and Easy Dessert Recipes
Papier Origami
Meth Can Mess Up Your Life
Order Out Of Chaos, How I Escaped Becoming a Hoarder
Anger Management in Children
Isabel Our Belgian Sheepdog Who Is A Paralyzed dog Now on Wheels!
Civil War bullet Collecting
Jacob My Love-My Black Capped Caique Parrot
When to Harvest Fresh Herb Plants
"The Help" – Novel and Movie
Beautiful Forest Dweller-Wild Bird- Great Gray Owl
A Day At the Woolen Mill

If you Enjoyed this Knitting For Baby Page
Please show some love
This module only appears with actual data when viewed on a live lens. The favorite and lensroll options will appear on a live lens if the viewer is a member of Squidoo and logged in.